Imagine yourself relaxing by your backyard barbecue or sipping refreshing drinks on your patio on an idyllic summer day. Suddenly, the scorching heat becomes unbearable and forces you to go indoors – frustrating, isn't it? That's where retractable awnings come to the rescue, providing shelter and comfort in style in outdoor spaces. In this article, we're exploring all their benefits so as to understand why these systems have gained such widespread acceptance today!
Advantages Of Retractable Awnings
Now, let us deep dive into the key benefits of awnings.
Sun Protection and Shade On-Demand
The scorching sun can be relentless, making outdoor activities uncomfortable and potentially harmful due to harmful UV rays. Retractable awnings provide an easily adjustable shade solution. With a simple push of a button or turn of a crank, you can extend the awning to protect your patio or deck from the sun's harsh rays. When you're done, retract it effortlessly to enjoy the sunshine again. No more worrying about applying sunscreen every hour or searching for that perfect shady spot.
Imagine hosting a family gathering on a hot summer day. With a retractable awning, you can ensure everyone stays comfortable and safe from the sun's harmful effects.
Energy Efficiency
Did you know that retractable awnings can help reduce your energy bills? By shading your home's windows and outdoor living areas they prevent direct sunlight from heating up your interior. This simply means you'll have to rely less on AC units, ultimately saving energy as well as money.
Extended Outdoor Living Space
Retractable awnings provide an effective means of expanding living space – like adding another room without incurring substantial construction costs. A retractable awning makes an outdoor dining area, lounge for relaxation, or al fresco office space more accommodating and cozy than ever!
Imagine enjoying morning coffee or evening cocktails undercover on your shaded patio, regardless of the weather! Imagine how delightful that would be.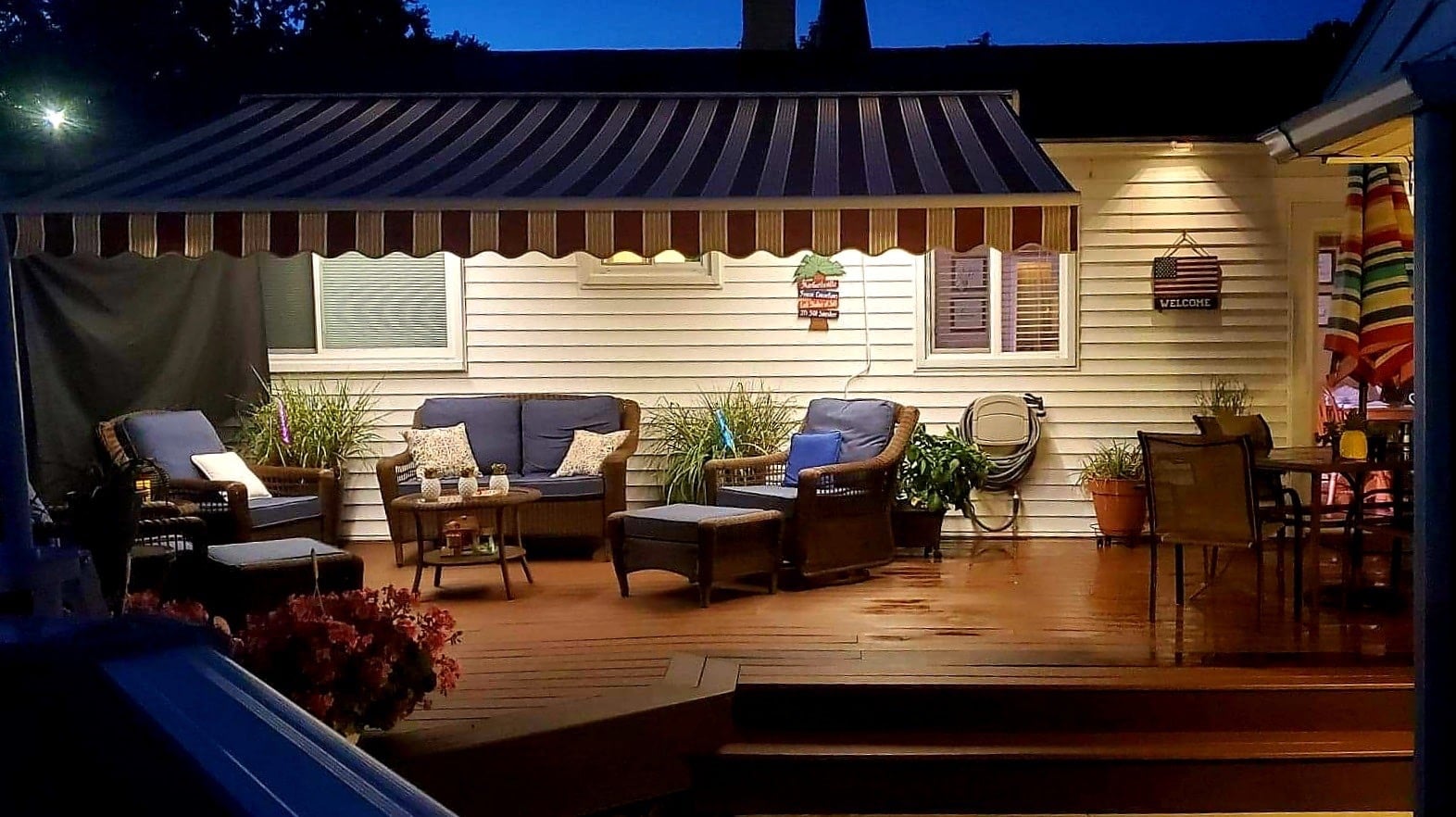 Protection from the Elements
It's not just the sun that can disrupt your outdoor plans. Rain can be equally troublesome. Retractable awnings are designed to provide shelter from sudden rain showers, so your outdoor gatherings don't have to come to a halt.
You won't have to cancel that family barbecue just because of a passing rain cloud. Your retractable awning has got you covered, literally!
Enhanced Curb Appeal
Retractable awnings not only function in practicality but can significantly elevate its aesthetic appeal as well. Available in various styles, colours, and materials, they are customizable to complement the design of any home in which they're installed – not to mention adding some flair and distinction that makes yours the centre of attraction in its neighbourhood!
Your awning should serve as the finishing touch in creating the exterior aesthetic of your home – it should complete its overall appearance just like shoes complete an outfit!
Easy Maintenance
Retractable awnings typically require less maintenance than permanent structures due to being composed of waterproof material that requires less upkeep than permanent structures. Regular cleaning and checkups usually help in keeping an awning looking its best!
Compare that to the time and effort required to maintain a pergola or fixed canopy, and it becomes evident why retractable awnings make such an efficient choice.
Increased Property Value
The value added by retractable awnings isn't limited to aesthetics. They can also increase the value of your property in the market. Potential buyers are likely to be attracted by the home with an attractive outdoor living space that offers shade as well as protection from the elements.
In real estate, a well-kept retractable awning adds another selling point for buyers to consider yours over others in its class.
Customization Options
Retractable awnings are highly customizable. These are available in various sizes and structures. You can select the one that absolutely suits your outdoor space and personal preferences. Some even come equipped with built-in LED lighting, heating elements, or wind sensors for added convenience.
Imagine enjoying a cozy evening under your awning's warm glow while a gentle breeze rustles the leaves above. It's the stuff of outdoor dreams!
Environmental Benefits
By reducing your energy consumption through effective shading, retractable awnings contribute to a greener environment. And less energy usage ultimately means fewer greenhouse gas emissions, making them an eco-friendly addition to your home.
As you relax under your awning, you can take pride in knowing that you're doing your part for the planet.
Year-Round Use
Retractable awnings aren't just for summer; their several models are designed to be used year-round. In the colder months, you can even retract your awning to allow sunlight to warm your outdoor space. Some retractable awnings come with heating elements, so you can enjoy your patio even on chilly winter days under them.
Consider the joy of hosting a winter barbecue or simply watching the snowfall from the cozy shelter of your extended outdoor living area.
Preservation of Outdoor Furniture
Your outdoor furniture is an investment, but prolonged exposure to sun, rain, and other elements can significantly shorten its life expectancy. Retractable awnings offer essential protection to your outdoor furniture- simply retracting the awnings when not using the patio can shield furniture from UV rays, raindrops and debris. This eventually saves wear-and-tear costs and results in fewer replacements of furniture over time. Retractable awnings keep your furniture in pristine condition for several years to come. By investing in the awning, you will always have clean seats ready for the next outdoor party or gathering!
Final Words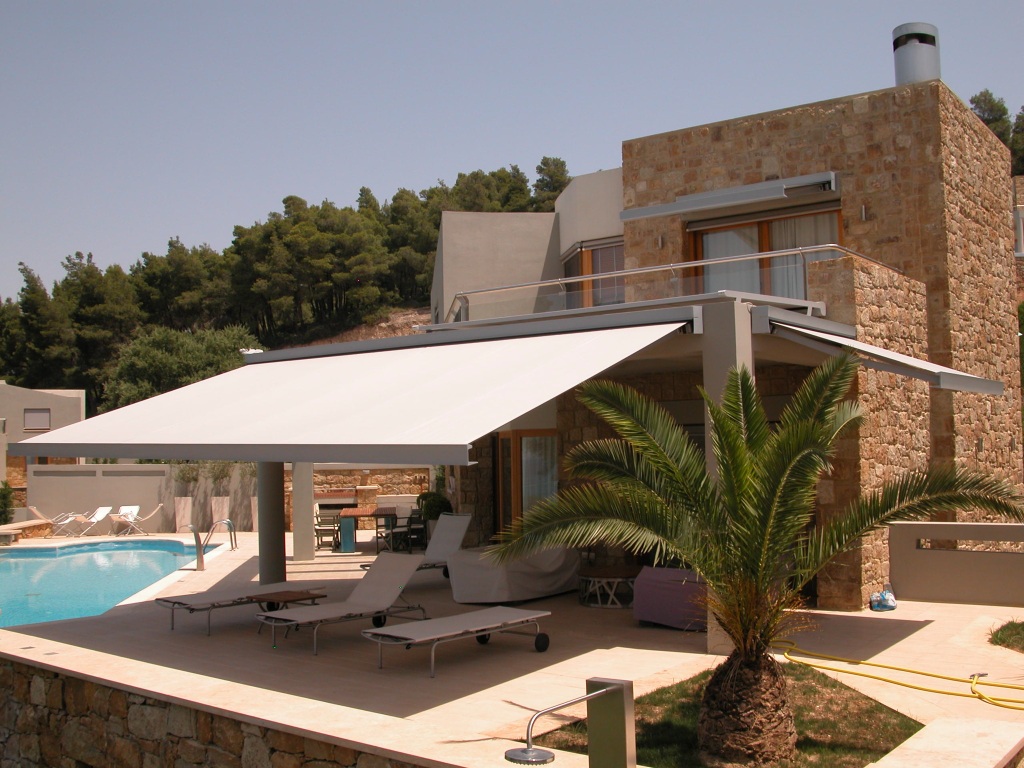 Retractable awnings provide many benefits that have made them increasingly sought-after in today's world. From providing shade on-demand and energy savings, expanding living space, boosting curb appeal and adding style to protecting you from elements, these wings elevate outdoor experiences. So, if you have been considering investing in retractable awnings as an outdoor investment solution – the answer is clear: the benefits are too enticing to ignore, making it a smart choice for homeowners in the present era. So, don't wait to search online for the retractable awnings today that match your unique taste and preference!