The vast railway network that runs through India and serves millions of tourists every day will make your trip on an Indian train an unforgettable experience. The Indian Railway Catering and Tourism Corporation (IRCTC) is the best place to start when planning a trip with family, friends, or coworkers. They make getting tickets for a group easier. These detailed instructions will give you all the information you need to book an IRCTC group ticket, including how to do it and some important tips and rules.
What does IRCTC Group Ticket Booking entail?
IRCTC Group Ticket Booking is a service provided by Indian Railways, enabling groups of travellers to secure train tickets collectively. This feature proves invaluable when journeying with a sizable group, guaranteeing everyone can sit together and relish the trip as a cohesive unit. Group ticket bookings cater to a range of occasions, including family vacations, school outings, corporate travel, and any other event that involves multiple individuals travelling 
Eligibility and Group Size
Before you begin the group ticket-buying procedure, you must first grasp the eligibility criteria and group size limits established by IRCTC.
Minimum Group Size
A minimum of 10 passengers is needed to qualify for group booking. You must have at least ten people travelling together to use the group booking service.
Group Size Limit
A single group booking with IRCTC can have a maximum of 60 passengers. You must make additional group reservations if you have more than 60 passengers.
Booking Procedure
Booking group tickets on IRCTC is a simple process. To make your reservation, follow these steps.
Registration
Ensure that each group member has their own IRCTC account. You can register on the IRCTC website or mobile app if you haven't already.
Group Leader
Appoint a group leader who will coordinate the booking and communicate with the railway officials.
Submission of a Form
Fill out the 'Bulk Booking Authority' form from the official IRCTC website with the essential information, such as the passenger list, journey details, and group leader information.
Form Submission
Please fill out the form and return it to the nearest train reservation counter, where the station master will verify and accept it. Alternatively, you can submit the form online or via email at select railway stations.
Payment
Pay the total fare for the group reservation. Cash, credit/debit cards, and other recognized payment methods are accepted. You will be given a receipt once the payment has been made.
Confirmation
Once your payment has been confirmed, you will get a confirmation message or email with your PNR (Passenger Name Record) number and seat reservations.
Discounts and Ticket Prices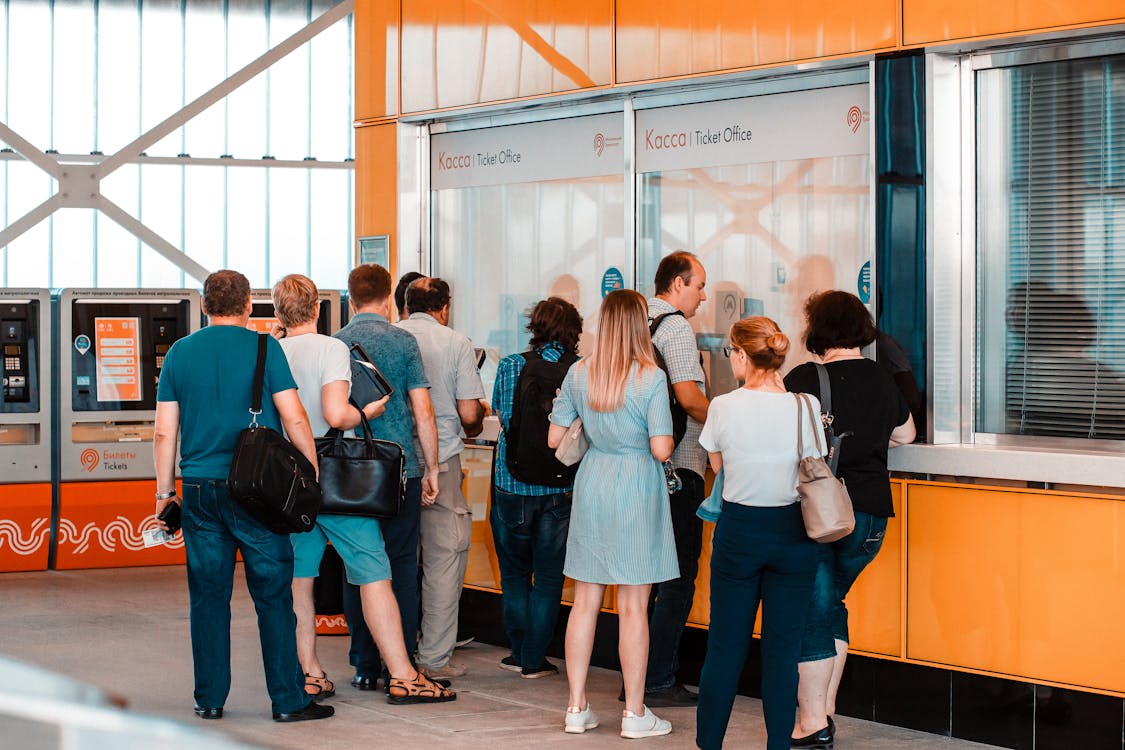 When ordering group tickets, it's critical to understand how the rate is calculated and what discounts are available.
Calculate Your Fare
The rate for group bookings is determined by the number of passengers, class of travel, and distance travelled.
Discounts
IRCTC offers group booking discounts. The percentage of the value varies according to the number of people in your group—generally, the greater the number of passengers, the greater the discount.
Children and Senior Citizens
Please keep in mind that senior citizen and kid discounts do not apply to group reservations. These travellers will be subject to standard tariff rules.
Policy on Cancellation and Refunds
When ordering group tickets, it's critical to understand the cancellation and refund conditions.
Cancellation Policies
Cancellation of group tickets is permitted. However, the cancellation must be initiated by the group leader or a representative at the railway reservation counter. For group reservations, online cancellation is not available.
Refund Policy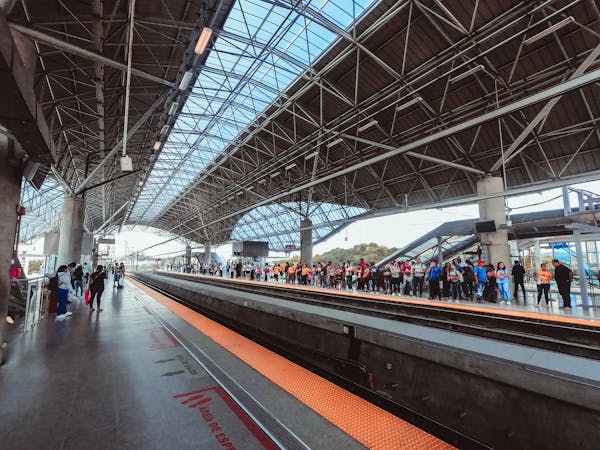 Group booking refunds will be subject to IRCTC refund rules, and cancellation charges will apply following ordinary regulations.
Cancellation in Part
If a group ticket is partially cancelled, the group leader should contact the railway reservation counter for assistance.
Important Group Ticket Booking Hints
Here are some helpful hints to make your group ticket purchase experience go more smoothly.
Plan ahead of time
Group reservations should be made in advance since seat availability can be restricted, particularly during high travel seasons.
Correct Specifications
Check that all of the information on the 'Bulk Booking Authority form, such as passenger names and ID proof, is correct and corresponds to the information provided by each group member.
Confirmation Status
Keep an eye on the confirmation status of your booking. The tickets might not be confirmed if they are on a waiting list. In such instances, seek assistance from the train reservation counter.
ID Verification
All passengers must travel with valid government-issued ID evidence, which may be asked for verification during ticket checks.
Station Arrival
Arrive at the railway station early to avoid any last-minute problems. Group travellers must board the train together.
Responsibilities of the Group Leader
The group leader should know the travel schedule, ticket information, and how to contact railway officials if there are any problems.
Regulations and Policies
When ordering group tickets, follow the IRCTC and Indian Railways policies and guidelines: 
ID Proof
During the trip, passengers must have a valid government-issued picture ID, such as an Aadhar card, passport, PAN card, or voter ID.
Train Schedules
Ensure you know the train's departure and arrival schedules to minimize confusion or last-minute rushes.
Luggage
Follow the luggage and baggage restrictions imposed by Indian Railways. Overcrowding the train with too much luggage might cause discomfort for other passengers.
Punctuality
Ensure that everyone in the group arrives on time and well before departure.
Contact Person in Case of Emergency
In case of an emergency or trouble during the voyage, the group leader should have contact information for railway personnel or hotline numbers.
Conclusion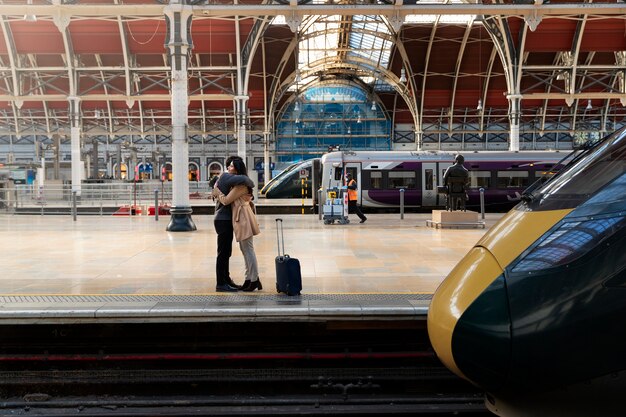 Booking group tickets with IRCTC is an excellent method to ensure that your entire group can travel together and have a good time on the train. You may make booking group tickets easier and less stressful by following this article's criteria, advice, and regulations. Remember to plan ahead of time, provide accurate information, and follow the norms and procedures established by IRCTC and Indian Railways. Your group travel adventure will be pleasurable and memorable if you plan.